Sushmita Sen is one of the most gorgeous actresses in Bollywood. She has been the epitome of flawless beauty and quite the trendsetter. While she is always talked about her films and acting chops, but her dating life has been one of the most discussed topic.
Sushmita's has been setting the internet on fire with her current partner Rohman Shawl as they keep posting pictures and videos that scream couple goals and then some more. While Rohman and Sushmita make an absolutely amazing pair, Sushmita has had quite the list of exes who were lucky enough to have the gorgeous lady in her life.
From Randeep Hooda to Vikram Bhatt, here are the men who Sushmita was reported to be dating.
Here are the men who Sushmita Sen dated before Rohman Shawl
Randeep Hooda
Randeep and Sushmita started dating when they were filming for 'Karma and Holi'. At that time, Sushmita was quite the established actress and Randeep was just a newcomer. They had openly accepted their relationship. But, soon after they broke up and remained to be good friends.
[image_source id="937733″ align="alignnone" width="300″]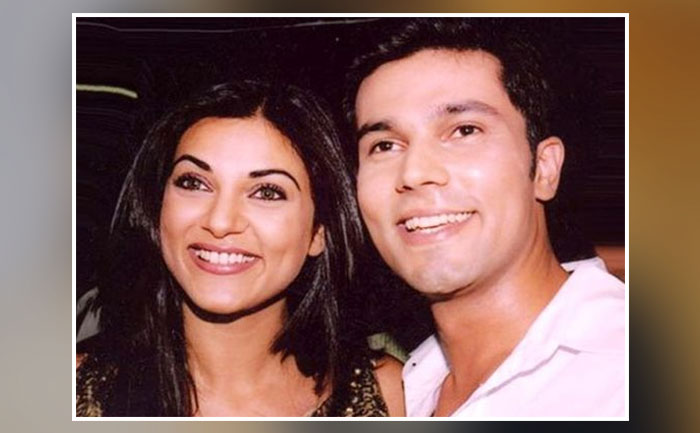 [/image_source]
Ritik Bhasin
Ritik is the owner of a restaurant in Mumbai and a businessman. The two dating for quite a long time. But, Sushmita broke up with him in 2017 after the couple dated for four long years.
[image_source id="937731″ align="alignnone" width="300″]
[/image_source]
Bunty Sachdeva
Sushmita made heads turn when she was spotted with Bunty. He owns a talent management company. He was also Sushmita's manager at that time. At the same time, Bunty was also linked with other actresses like Neha Dhupia and Dia Mirza. Soon the two broke up and it was rumoured that it was because of Bunty's closeness with other actresses. Bunty was also recently linked with Sonakshi Sinha.
[image_source id="937730″ align="alignnone" width="300″]
[/image_source]
Vikram Bhatt
Sushmita and Vikram were said to have fallen in love during the 1996 film 'Dastak'. Vikram also confessed in his biography that his affair with Sushmita broke his family. Vikram was married to his childhood love and even had a daughter. He later regretted leaving his family for Sushmita.
[image_source id="937732″ align="alignnone" width="300″]
[/image_source]
Sanjay Narang
Sushmita dated Sanjay after her break up with Vikram Bhatt. Sanjay is a hotelier. It was also reported that the two were engaged. But, unfortunately, they broke up.
[image_source id="937727″ align="alignnone" width="300″]
[/image_source]
Mudassar Aziz
Actress Sushmita Sen has dated Bollywood director Mudassar Aziz. Sushmita Sen was very serious about her relationship with the director. It is believed that both of them fell in love on the sets of the 2010 film Dulha Mil Gaya. But later both had a breakup.
[image_source id="937729″ align="alignnone" width="300″]
[/image_source]
Sabeer Bhatia
Bollywood actress Sushmita Sen has dated Hotmail owner Shabber Bhatia. Even after the breakup, these two are still good friends. Sabbir Bhatia is said to have gifted his lady love a 10.5 carat diamond ring.
[image_source id="937728″ align="alignnone" width="300″]
[/image_source]
Till then you guys stay tuned to this space for more updates, news and gossip.
Also Read: Sushmita Sen reveals how she battled the life-threatening Addison's disease- watch video