Bollywood's Superstar Salman Khan has a huge fan following . The Fans had been eagerly awaiting the release of the Dabangg Khan's upcoming action thriller 'Kick's' poster. The poster was to be unveiled along with Tiger Shroff's  'Heropanti'. But now with Sallu's 'Hit & Run Case' going on there has been a delay. So there is still some suspense over when the first look of Salman Khan's 'Kick' will be unveiled to fans and the media.
As per sources, there were  reports of the teaser  to be showcased with Tiger Shroff's  'Heropanti', which is being produced by Sajid Nadiadwala and opens this week. But that did not happen as Sajid and his team wanted no stone upturned in giving 'Kick' the perfect unveiling.
Sources further added that Salman Khan fans have been urging  to release the first look of Kick as early as possible. But as the poster has not been released some of the over zealous fans have decided to take matters in their own hands and  send out their versions of the poster to Sajid and have been urging him to release the official poster by mid June itself.
Here's a look at one of the fan-made posters doing the rounds of the internet.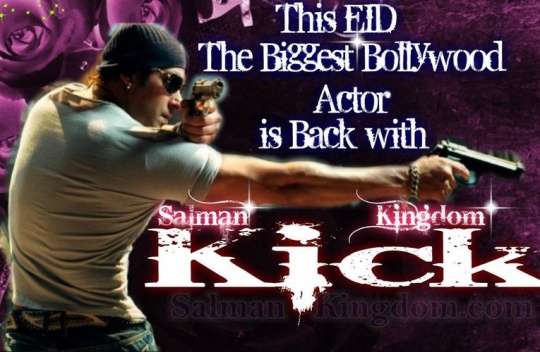 Sajid Nadiadwala has decided to take matters in his own hands and so he tweeted
For all you fans, #Kick will be releasing on July 25, 2014. Stay tuned for more! @WardaNadiadwala
— NGE (@Nadiadwala_Ent) May 16, 2014